Like Sands Thru The Hour Glass
Yep another year is passing right by for me. Monday January 16th - in the tradition of such Houston greats as
Hakeem Olajuwon
,
Nolan Ryan
and
Earl Campbell
- I'll be turning
34
years old. The Houston celebration is pretty much unofficial, we're all just going to gather Saturday night at the
Museum of Fine Arts
for the latest edition of Beats of Basquiat. Flyer and information below, but just know that these events at the MFAH have been the best things I've been to in Houston in the past 4 years. The crowds are hip, clean, excited, plentiful, diverse and well the whole atmosphere is just perfect. The past two events have featured DJ Spooky and Peanut Butter Wolf, Saturday they are bringing
Shepherd Fairey
and
I Am the World Trade Center
. I'll give more info with the flyer post below. Keep reading.
But Monday night, January 16th, it's going down.
Oxy Cottontail
,
Ozone Magazine
and
Retail Mafia
Present another one of them Screw York City's. Houston invades the big town by the rivers once again.
My peoples will most definitely be in the house.
DJ Chill
, who does Damage Control with me,
Rapid Ric
the
Mixtape Mechanic
of the
Whut it Dew
Family and
Mr. Rogers of the Boss Hogg Outlawz
(also Slim Thug's DJ) will all be spinning throughout the night from 10 p.m. - 4 a.m. Free Red Stripes from 10 p.m. - 11:30 p.m. I'm calling out to all my NYC peoples and all my Texas people who wil be in NYC Monday night to come out. It will be off the chain.
And it'll be even more off the chain cuz it's not just a party for me. On this day, January 16th, millions of people around the world will be celebrating they birfdays too. But on this particular night we're gonna celebrates the births of:
Jules of BiJules
with that thowed jewry.
and
Willegible Caps
(left) of
Caps N Jones
. (Who incidentally will be playing Proletariat in Houston Feb. 16th for a special edition of
Rock Box
).
And lets not forget that today we celebrate the birth of Dr. Martin Luther King Jr., a day late.
Anyway it's gonna be some shit. $5 suggested donation at the door to help pay for the four plane tickets, etc. Please don't front. Free beers for an hour and a half, and non stop jams. You never know if a special guest might fall through to rock the mic. We don't either.
O.K. So NYC I'll see you Monday. Houston, here's the real deal on Saturday. Please come out. How often do you get to drink at a museum?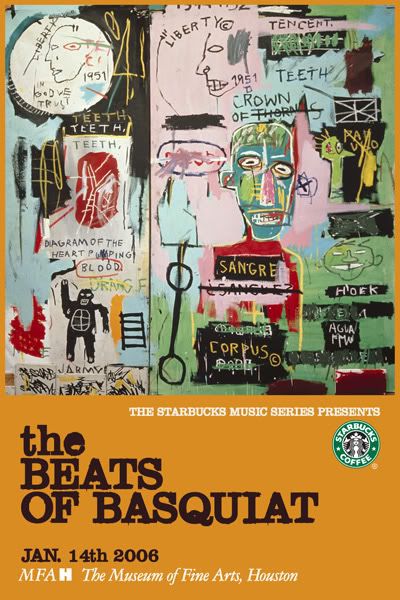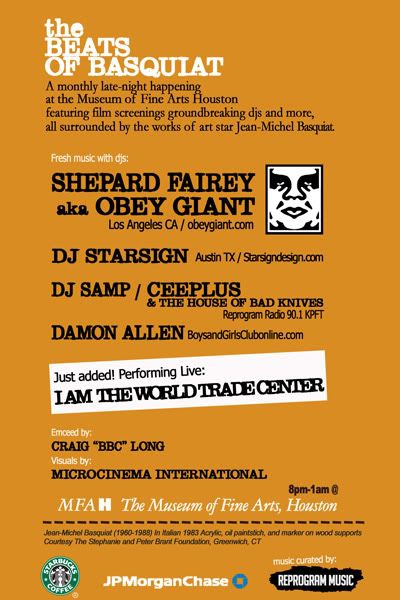 And yo... add me to your MySpace if you haven't already. I like to keep my peoples informed...

I'm on MySpace Now. Join my shit so I can promote shit to you.